Nickel, copper, gold, tin, bauxite, iron ore, kaolin clays and more. Rich in resources, Indonesia continues to be a significant player in the global mining industry. Mineral commodities have developed into a strategic asset in terms of both export trade and domestic consumption as raw material inputs into secondary and tertiary metals processing and refining activity.
As exploration and production volumes have increased over the years, CARSURIN has grown with the industry since its inception and today is well-placed to support the mining commodities sector in a leading role. We have a deep understanding of our clients' needs and challenges, in particular as relates to the heterogeneous nature of these materials.
Our sampling, inspection and witnessing survey services encompass the entire supply chain, from pit to stockpile to port. Our laboratory testing facilities utilise the latest in WD-XRF technology for complex elemental analysis. Today, we also help our clients with the latest in drone technology. These UAV services cover stockpile inventory to mine planning to safety and provide actionable business insights to better manage your mine concession assets.
Our clients trust that we will carry out our interventions with professionalism and technical expertise, under the strictest levels of integrity. We have been appointed by the Government of Indonesia as a trusted surveyor since 2008.
Whatever your role in the minerals industry supply chain, our more than 50 years of experience can help you improve productivity, assess quality and most importantly, reduce risk.
• Andesite
• Alumina
• Bauxite Ore
• Cement
• Chrome Ore
• Bentonite Clay
• Dolomite
• Galena Sand
• Galena Stone
• Gold Ore
• Graphite
• Gypsum
• Iron Ore
• Iron Sand
• Kaolin
• Limestone
• Manganese Ore
• Nickel Ore
• Quartz Sand/Stone
• Silica Sand
• Silica Stone
• Split Stone
• Zircon Sand
• Zircon Stone
• Zirconium Silicate
SURVEY SERVICES
• Cubication Survey
• Draught Survey Initial, Intermediate & Final on Barge
• Draught Survey Initial, Intermediate & Final on Vessel
• Regulatory Survey, Laporan Surveyor (LS)
• Sampling at Jetty Stockpile
• Sampling at Mine Site Stockpile
• Sampling at Pit or Mine Site
• Sampling at Plant Stockpile
• Sampling Discharging on Barge
• Sampling Discharging on Vessel
• Sampling Incoming Product
• Sampling Loading on Barge
• Sampling Loading on Vessel
• Sampling Post-Production
• Sampling Pre-Shipment
• Witnessing Draught Survey on Barge
• Witnessing Draught Survey on Vessel
• Witnessing Incoming Product Sampling
• Witnessing Sampling at Jetty Stockpile
• Witnessing Sampling at Mine Site Stockpile
• Witnessing Sampling Discharging on Barge
• Witnessing Sampling Discharging on Vessel
• Witnessing Sampling on Barge
• Witnessing Sampling on Vessel
• Witnessing Stuffing at Loading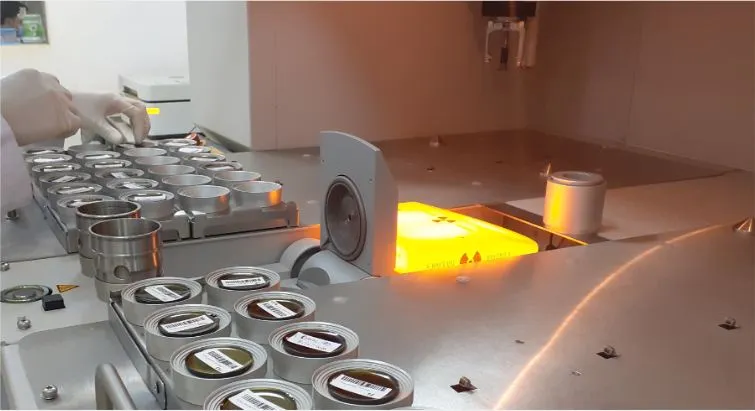 LABORATORY TESTING
• Drop Off Sample Preparation
• Sieve Test (Sizing)
• TML, FMP and MC Test
• Bulk Density
• LoI (Loss On Ignition)
• Moisture Content (MC)
• Specific Gravity (SG)
• Fuse Bead Fusion
• Elemental Analysis by Wavelength Dispersive (WD) XRF
• Pressed Pellet
• Elemental Analysis by Energy Dispersive (ED) XRF
• Magnetic Separator
• Fire Assay
• Wet Chemical Analysis (Titration), AAS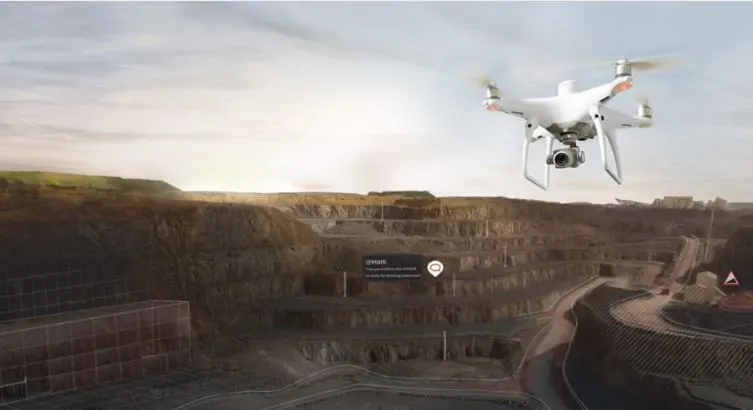 UAV
• 2D, 3D Point Cloud
• Orthomosaic Image
• Digital Surface Model (DSM)
• Digital Terrain Model (DTM)
• 3D Mesh
• Slope Map
• Change Map
• Automatic Stock Pile Identification and Volume
• Stockpile Inventory Report
• Statistics Dashboard
• Haul Road Analysis
• Highwall Analysis
• Safety Analysis
• Reclamation Analysis